(English) Outsport at "Addressing Homophobia At Mega Sports Events" conference in Ljubljana.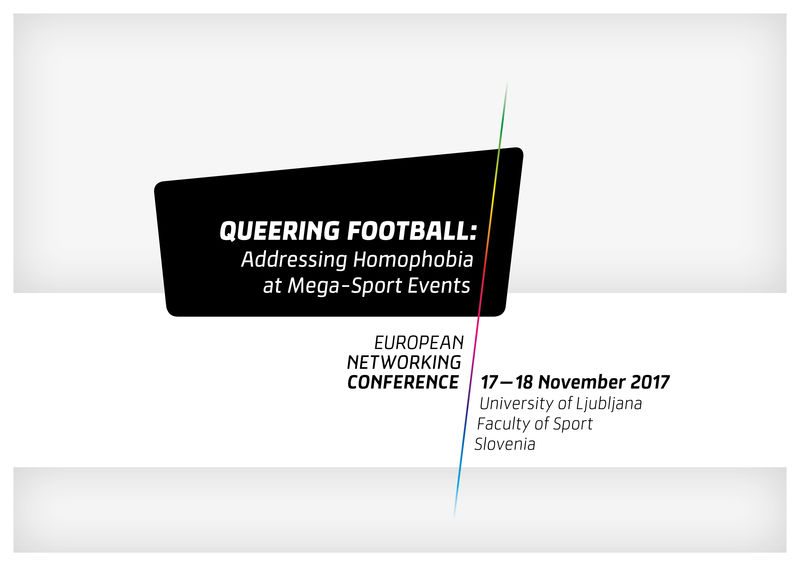 "Addressing Homophobia At Mega Sports Events" is the final conference of the "Queering Football" project to be held in Ljubljana, Slovenia, on the 17th and the 18th of November.
Outsport will be there with its coordinator, Rosario Coco, and with Klaus Heusslein. The conference focuses on discrimination in sports based on sexual orientation and gender identity, therefore sharing the same aims of the Outsport project, and will be the first official Outsport International Info Day, in order to spread the news and promote networking.
The conference is organized and hosted by SPOLINT in collaboration with the Outsport Austrian partner VIDC, and focuses on the coming FIFA World Cup to be held in Russia in 2018. The hostility shown by Russian authorities and legislations toward LGBTI people is very well known and make homo-bi-transphobia an even more relevant topic, also considering its general underrepresentation. Cases of homo-bi-transphobia and sexism are frequent in the world of football, and although they are being denounced, effective measures to address the issue are not being taken. Positive initiatives promoted by clubs, institutions and even new regulations are still proving to be inadequate, and big sports events can be a great chance to make football a more welcoming place for LGBTI people and for addressing any form of discrimination in sports and society.
The conference in Ljubljana is particularly important as it will gather high representatives of the biggest sports authorities at European and global level such as UEFA and FIFA, in addition to clubs, athletes and associations. And last but not least, many LGBTI activists.