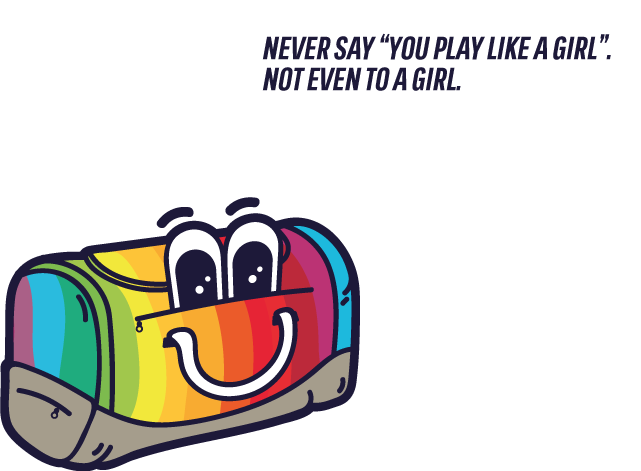 Gender stereotypes are hard to break down and seek to force people into pre-established roles. Language that uses comparisons to women as an insult is wrong – and the sex or gender of the person it's used against doesn't matter. If you want to get the best out of people, look for words that can really motivate without ever comparing them to categories that you feel are inferior.
If it is brought to your attention that someone in your team has been insulted on the basis of their sexual orientation, sex or gender, do not undermine the issue by persuading the affected person that the perpetrator "was just kidding." Minimizing the incident risks making the person who has been insulted feel that they are in the wrong and encouraging those who have used the insult.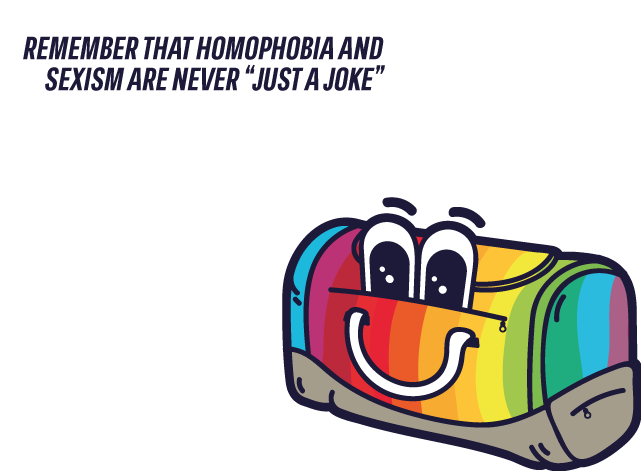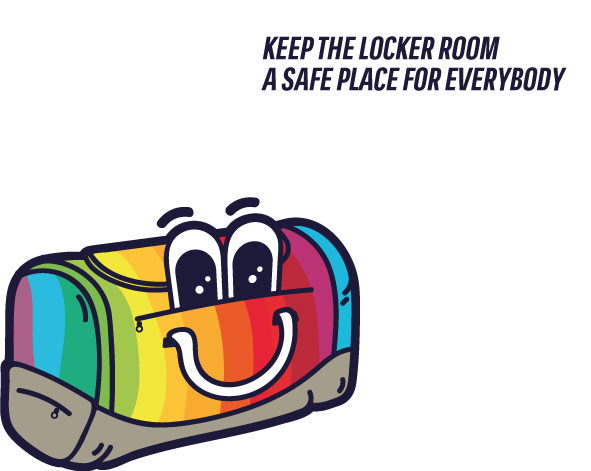 Unfortunately, many homophobic and sexist "jokes" take place in locker rooms, often repeatedly. Victims often feel literally stripped. For this reason, the dressing room must not be allowed to remain a place where hurtful language and bad behaviour go unchallenged. Teach your students and team to respect their own bodies and those of others / Teach your students and team to respect themselves and others.
Coming out to your coach, even when you feel ready, can be difficult. If someone in the team you coach finds the courage to come out to you, never tell them that "there's no need to tell the rest of the team." Part of a person's self-acceptance and self-empowerment comes from the ability to speak openly about their sexual orientation, whatever it is. Every coming out should be welcomed in a positive way.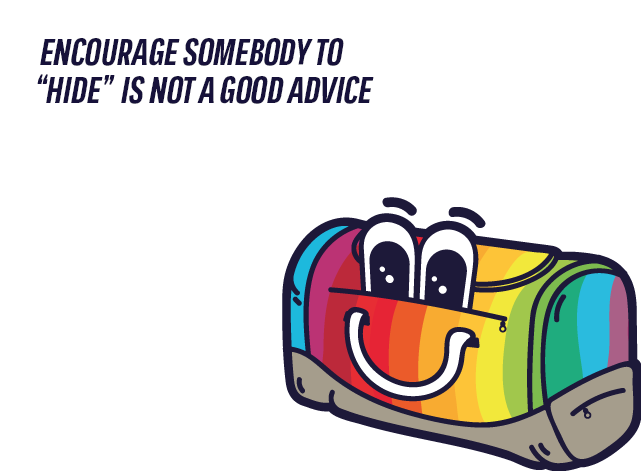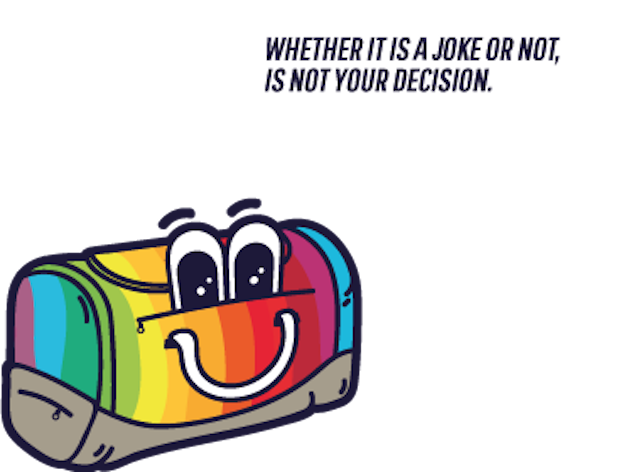 An LGBTI person may voluntarily choose to use irony about her/his sexual orientation or gender identity; if you're doing it, it's a completely different story. Let him or her make you understand the limit between wanting to show that on these issues "you have no closure" and the invasion.

Instances of homophobia and sexism are not the same as trivial disagreements in relationships, so you do not tell yourself that you should "stay out of it" if you see such things happening. Immediately intervene to break the tension. Always seek to motivate the people involved and talk your coach – she or he should be able to handle it at best. If not, you can always read our Tips4Trainers.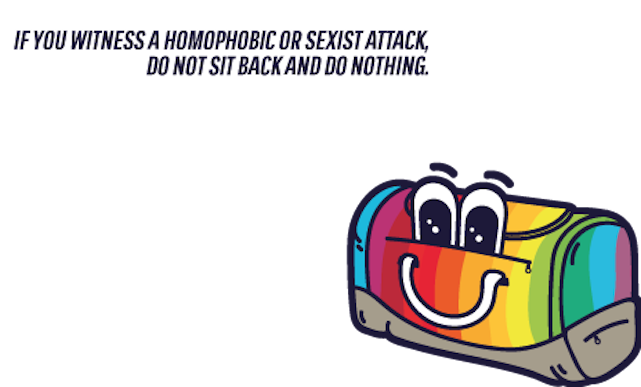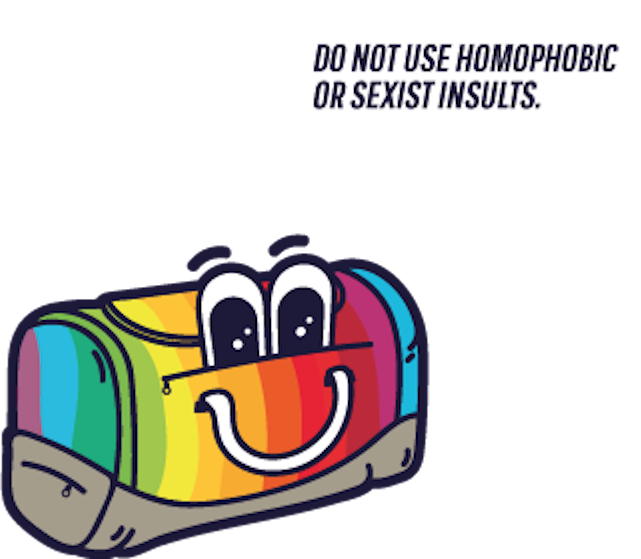 There are words and comparisons ("playing like a faggot", "behaving like a woman") that you should never use because they can hurt people in profound and lasting ways. Such language reflects as badly on the person who uses it as it makes the person it is aimed at feel, and it is in no way sporting.
If you know that in your team there is a person who is openly LGBTI and it makes you uncomfortable or embarrassed, do not ignore the problem and especially do not project your discomfort or embarrassment onto that person. Try to work on yourself and try to find a dialogue to get to know that person better: you will discover that knowledge is the only cure for any form of homophobia.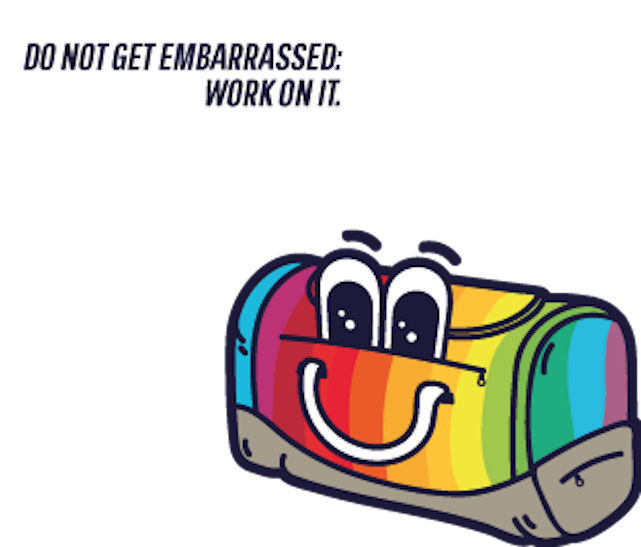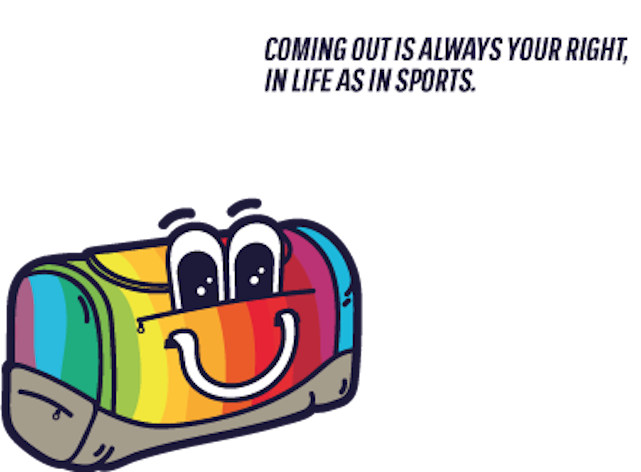 Keeping in mind that it is up to you to decide if and when you want to talk about your sexual orientation, remember that coming out is your right (unless you are living in a country with legal restrictions). Never accept the advice people might give you to "keep it to yourself". Tell those who advise you so that you have the same right to talk about who you are and the people you love.

If you have not decided yet to come out or have chosen to avoid questions about your sexual orientation, do not try to fit in with the team or divert suspicion by making sexist or homophobic jokes. Feeding prejudice is not good for anyone, especially not for you!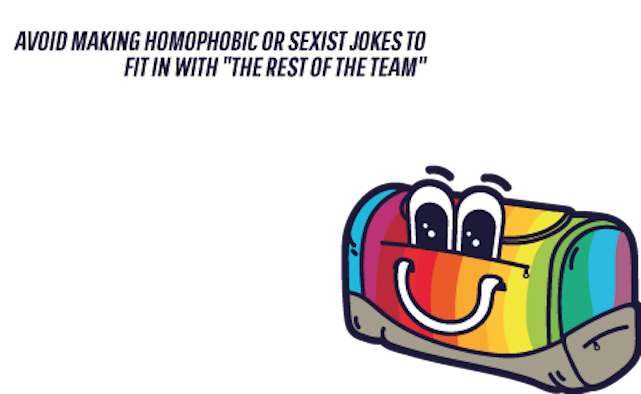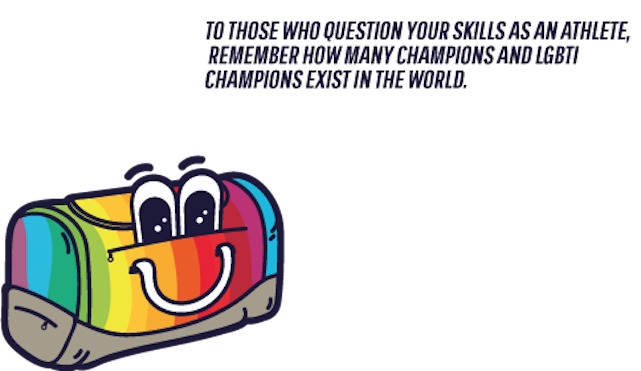 You don't need to prove anything, nor even to feel competitive, but knowing the names of some sportspeople who are openly LGBTI can help you challenge prejudice & misconception and clear the field of stereotypes. At this link you will find a list of the growing number of out sportspeople.
If in the locker rooms your team mates are teasing you by asking if you find them attractive, answer that being homosexual does not mean that you must like all the people of your same sex. Sometimes humour breaks up tension and serves to recognise and overcome mutual difficulties and embarrassments.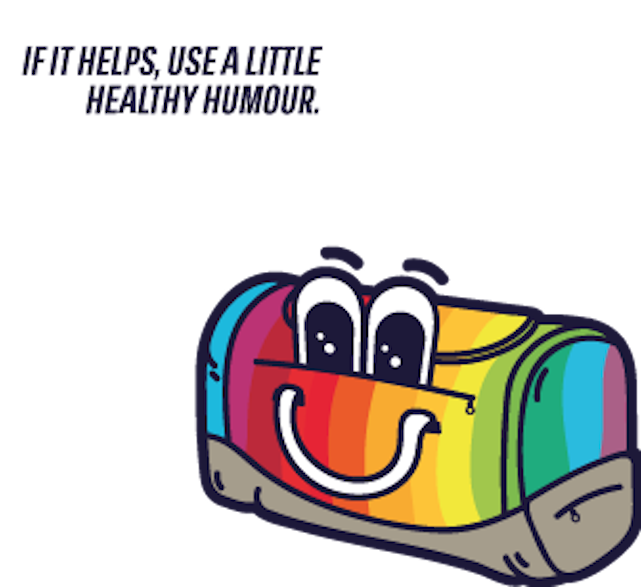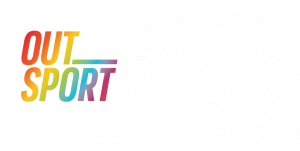 CONTACT US
info@outsport.eu
press@out-sport.eu
+39 06 4203941
sbdtbst