(English) Outsport, l'orgoglio in campo (Outsport, Pride on the pitch)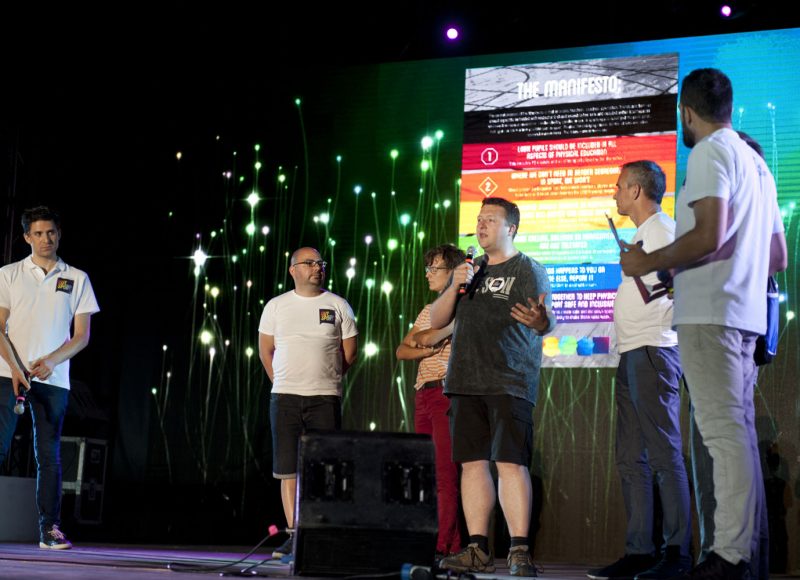 "Outsport, L'otgoglio in campo" is the talk show that, from the stage of Gay Village in Rome, has officaly launched the Outsport project to the public.
Hosted by Rosario Coco and Andrea Maccarrone, opened by Imma Battaglia – the Gay Village director and ex athlete – and Adriano Bartoluccci Proietti, Chair of Gaycs, the show has seen on the stage witnesses of Lgbti athletes and of the Outsport European partners.
The italian singer, Cecile closed the show singing for the first time "Outsport (Play Out & Proud)" the Outsport projests' anthem.