(English) Conference: Diverse Identities in Sport 2018 – Changing LGBTI+ Lives through Sport & Physical Activity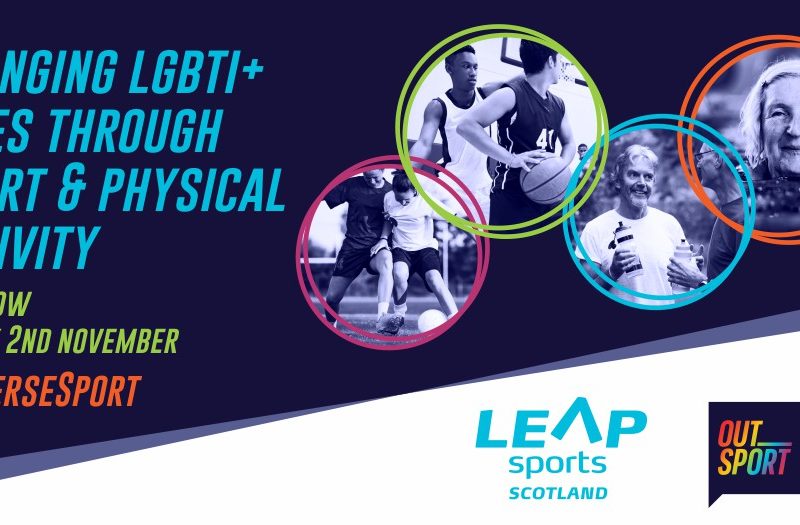 Changing LGBTI+ Lives through Sport & Physical Activity
Friday 2nd November, Teacher Building Glasgow 0900-1600
Join us for this FREE one day conference exploring impact and good practice in supporting lesbian, gay, bisexual, transgender and intersex people's inclusion and participation in sport and physical activity.  This conference is a must for anyone who has an interest or remit for equality within sport, and will be relevant if you a sports administrator, policy-maker, organiser, coach or participant.  We are delighted to be joined by Joe Fitzpatrick MSP, Scottish Government Minister for Public Health, Sport and Wellbeing, and a range of exciting speakers and contributors from policy makers, academics, sports bodies and athletes, and grassroots sport.
Please see the attached flyer or click here to go straight to the conference sign-up for details of the programme and to register.
The conference programme includes:
– new research findings on LGBTI participation and discrimination in sport from the Outsport project
– panel of LGBTI+ sports participants sharing their experiences
– panel of Scottish sports bodies discussing LGBTI+ challenges, progress and plans
– new communications and media guidance on good practice on reporting on LGBTI+ issues and identities within sport
– debate on whether specific groups and initiatives help to include or exclude LGBTI+ people in sport
…and a whole lot more case studies, good practice and information.