Black and White against Homophobia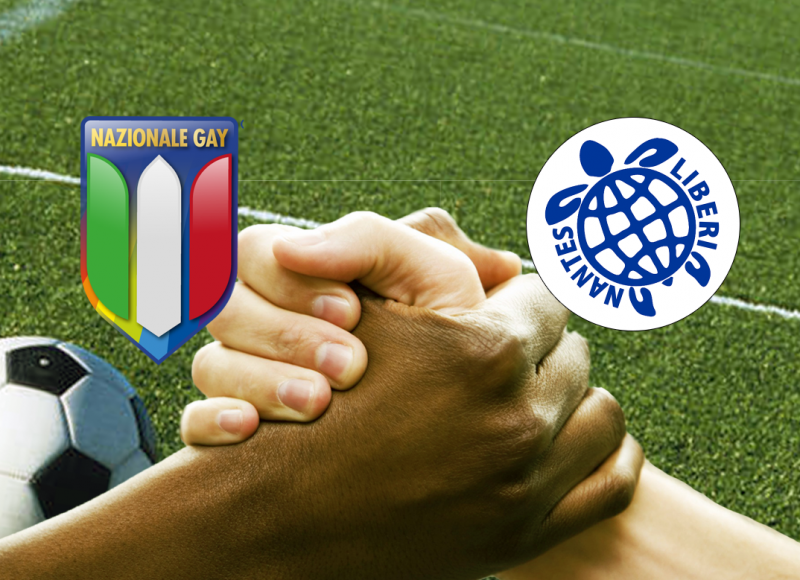 Il prossimo 20 febbraio, alle ore 18 presso il "Campo Sportivo XXV aprile" di Pietralata a Roma, si terrà "Black and White Against Homophobia", incontro di calcio nell'ambito del mese di azione europeo Football VS Homophobia. Le squadre che scenderanno in campo sono la Nazionale italiana Gay-Friendly e Liberinantes, la squadra di rifugiati creata a Roma con il supporto dell'UNHCR.
Diffondere un potente messaggio contro ogni tipo di discorso d'odio e di discriminazione, a partire dal razzismo e dall'omo-tranfobia, è lo scopo di questo evento speciale di Outsport. I giocatori di entrambe le squadre parteciperanno al flash mob finale in supporto della campagna sociale di Football VS Homophobia previsto subito dopo la partita. I pieghevoli di Oustport con i consigli per gli atleti, gli allenatori e le squadre, e altro materiale informativo saranno distribuiti tra il pubblico e tutti i partecipanti all'incontro.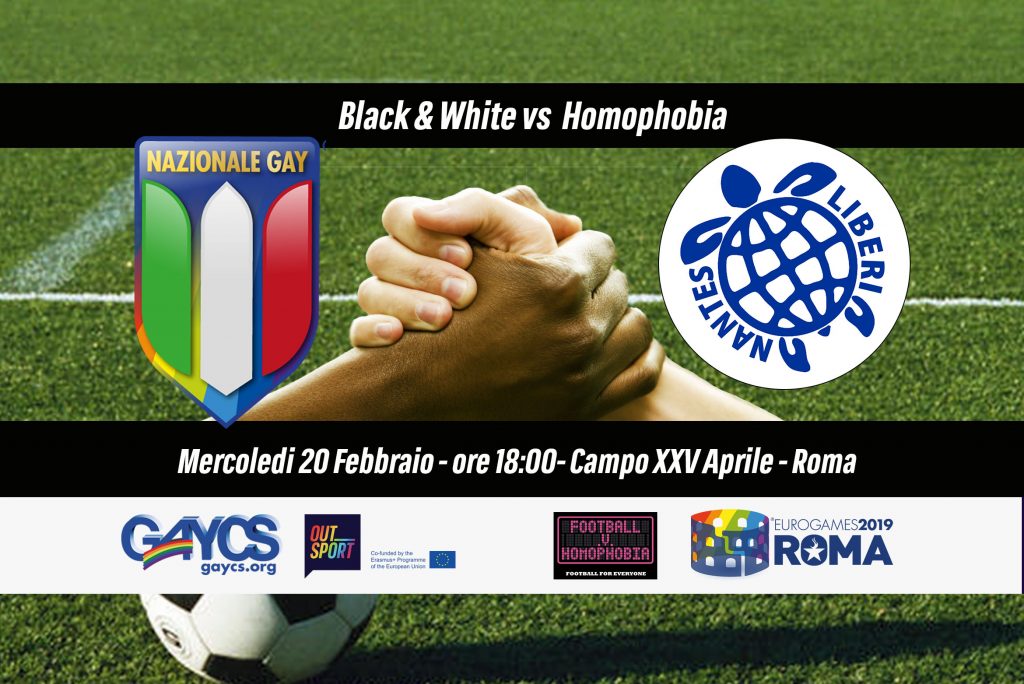 L'evento gode del patrocinio di Roma EuroGames 2019, il più grande torneo Lgbti multi sport, che per la prima volta si terrà a Roma il prossimo luglio e coinvolgerà nuovamente Liberinantes nell'ambito deglle iniziative culturali previste.