Black and White against Homophobia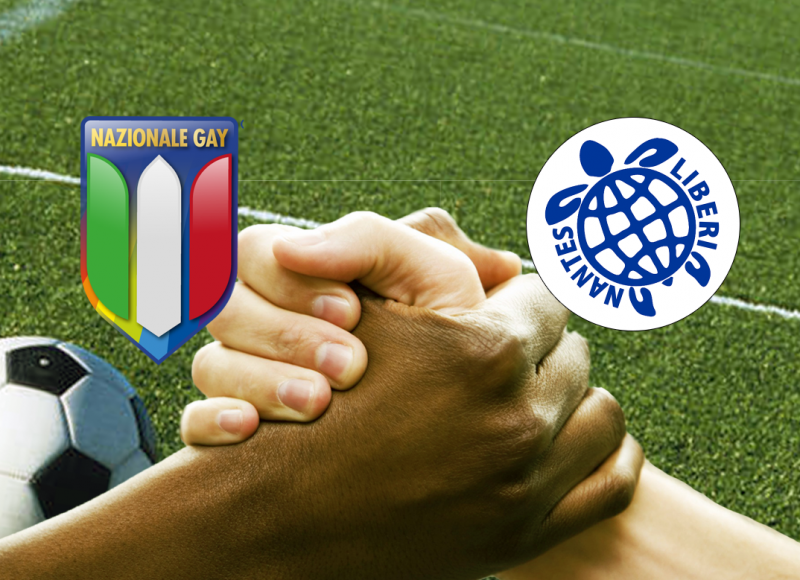 On February 20th in Rome GAYCS hosts "Black and White Against Homophobia", a special football match within the framework of the Football VS Homophobia Month of Action.
The teams are the Italian National Gay-Friendly football team and Liberinantes, the Refugees team created in Rome under the patronage of UNHCR.
To spread a powerful message against any kind of hate speech and discrimination, tackling racism and homotransphobia, is the aim of this special Outsport event. Players of both teams a will take part to the final flashmob in support of the FVH social campaign after the game. Outsport leaflets with "rainbow tips" for athletes, coach and teams and othe informative project material and gadgets will be distributed to the public.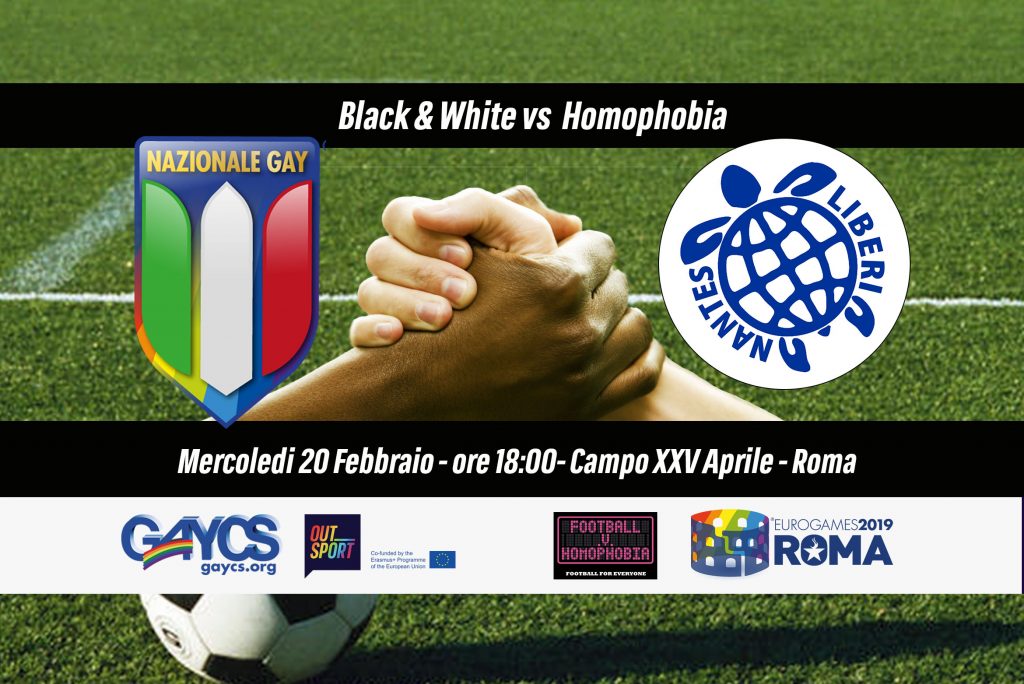 The event enjoies the patronage of Roma EuroGames2019, the biggest international multi-sport Lgbti tournment taking place in Rome next july, that will involve also Liberinantes within the framework of its cultural initiatives.