(English) Outsport presented at the first World Amateur Sport Forum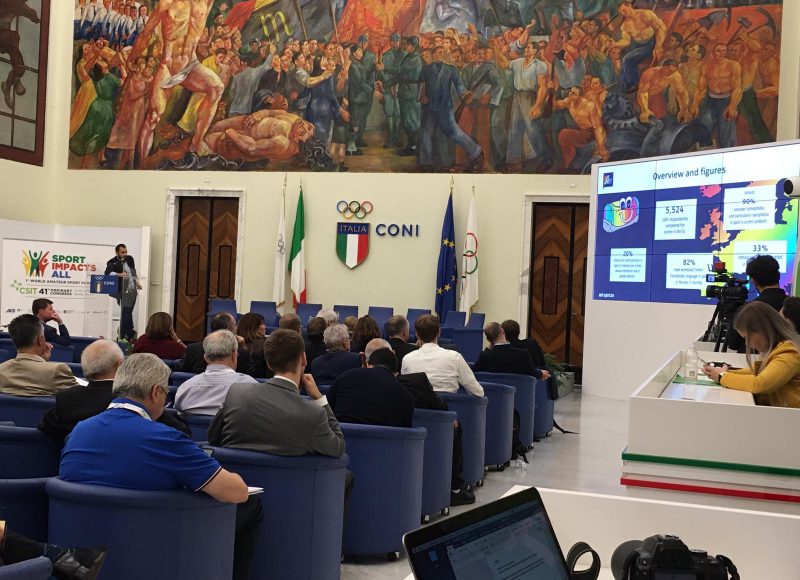 This week AICS hosts the 41st World Congress of CSIT – CONFÉDÉRATION SPORTIVE INTERNATIONALE TRAVAILLISTE ET AMATEUR. Within the framework of the event, the first World Amateur Sport Forum entitled "Sport Impacts All" opened up the Congress this morning at 9.00 am. The Conference, addressed to experts in the world of sports, the Olympic and Paralympic international world, the world of research and academy, wants to represent what is the specific weight of grassroots sport in the world and its impact on  health and social cohesion of the community.
After the institutional greetings of the Italian Minister of Equal Opportunities, Elena Bonetti, this important stage was the occasion to present the results and findings of the OutSport research project to the highly qualified international audience.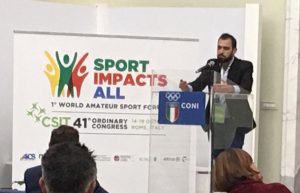 During his presentation, Rosario Coco, Outsport project coordinator, outlined an overview of the topic, shedding light on the most important connections between sport, sexual identity and inclusion, and introduced project activities and outcomes in order to share the main findings and create new network opportunities. Abstracts from the Training Toolkit, the Outsport manual on Non-formal Education through Sport, were also shared as anticipation of the upcoming final conference in Budapest, next November 8th.
Talking about stereotypes and prejudices affects the sport environment and many athletes, Rosario Coco said: "If we really want top football players and athletes to come out we have to eradicate all those kind of gossip and comments we register every time we see some (conventionally defined) 'feminine' behaviors. Males can cuddle, cry and share emotions without being gay, females can be brave, rough and strong without being lesbian. These prejudices can really negatively affects everybody".