Malagò: "National Italian Olympic Committee supports Eurogames in Rome"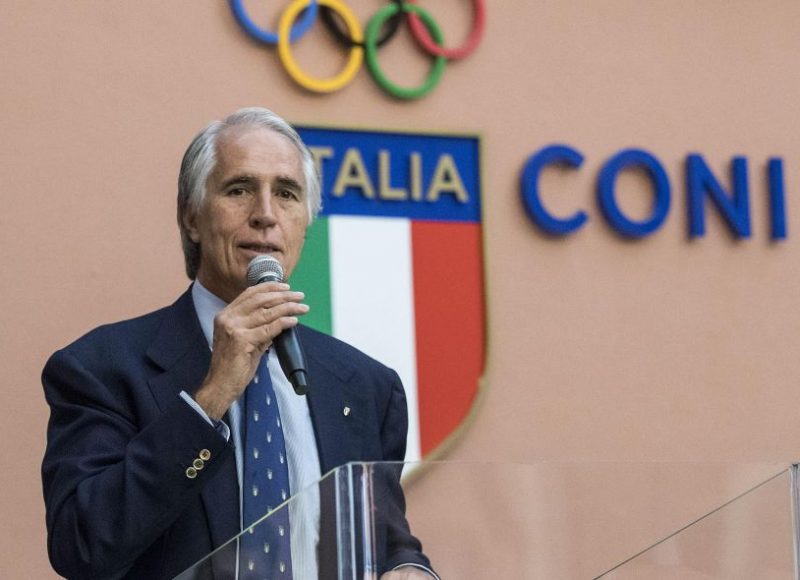 Speaking at the Sen. Monica Cirinna's book presentation, Giovanni Malagò, president of the National Italian Olimpic Commitee (CONI) talked about the importance of coming out in sport.
He also confirmed his and CONI's support to the upcoming Euorgames that are going to be held in 2019 in Rome. It is the first time since the biggest Lgbti sport event in Europe was established in 1990, that Eurogames will be held in Italy.
At the presentation Malagò met Adriano Bartolucci Proietti, president of GAYCS, Antonello Sannino, president of Arcigay Napoli in charge for sport at Arcigay Nazionale, and Rosario Coco, coordinator of Outsport project.
Coco, as part of the project aimed at combating discrimination and exclusion based on sexual orientation and gender identity in sport, announced the imminent start of the first European research on the topic. The questionnaire is edited by the German Sport University Cologne and will be released in early March in four languages: Italian, English, German and Hungarian. The goal is to gather the direct experience of the sometimes complex relationship between LGBTI people and sport.