LGBTIQ in sport: which lessons from QATAR 2022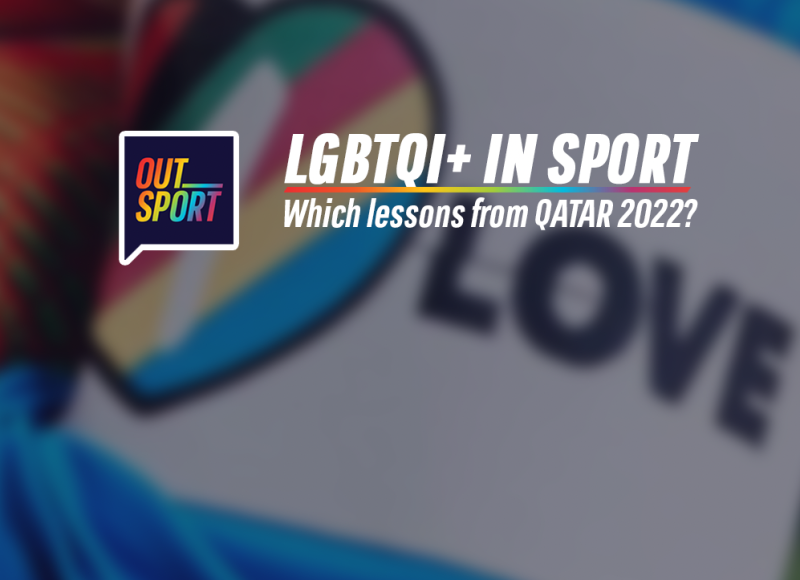 Outsport Webinar 2023, April 15 – #WebOutsport2023
Promoted by: AICS (Associazione Italiana Cultura Sport), Outsport Network 
Date: April 15th, 2023 16:00 – 17:30 (CEST)
Venue: Outsport social media and You Tube
Accessibility: Public 
Participation: Moderated chat platform for Q&A
Language: English
The Outsport Network and AICS LGBTI are pleased to announce the third edition of the Outsport Webinar. 
The topic of LGBTIQ+ rights in sports gained worldwide relevance during and after the Fifa Worldcup in Qatar 2022. 
Before the competition, the public debate emerged as never before. From Josh Cavallo's statements until the interview of Ambassador Khalid Salman, who defined homosexuality as an "illness", LGBTIQ+ rights became an intensively discussed topic related to the World Cup. For the first time ever, FIFA was forced to take position and release statements on this issue. Finally, several protest actions were carried out, from the "One Love" campaign to the actions taken by some national teams on the field. 
At the same time, not all the football federations among the EU countries supported the campaign and a lot of work in terms of LGBTQI+ inclusion in football and throughout football still needs to be done.  
Which are the most important lessons learned from Qatar 2022? 
How can the LGBTQI+ sports movement take inspiration to generate an impact on sports institutions and federations? 
Will things be going to change in Qatar after the World Cup? 
How can the wider LGBTQI+ movement better work through sport to exploit its potential in terms of education and communication?
Program
Welcome
Rosario Coco – Project Manager AICS LGBTI  
Panel discussion
Alexander Baker – Co-President IGLFA
Jake Williamson – Football Player
Gaia Ciccarelli – Former Football Player
      Moderator – Klaus Heusslein – LGBT+ activist in Sport
Q&A session from the web moderated by Andrea Giuliano