SYI inclusive practices from Italy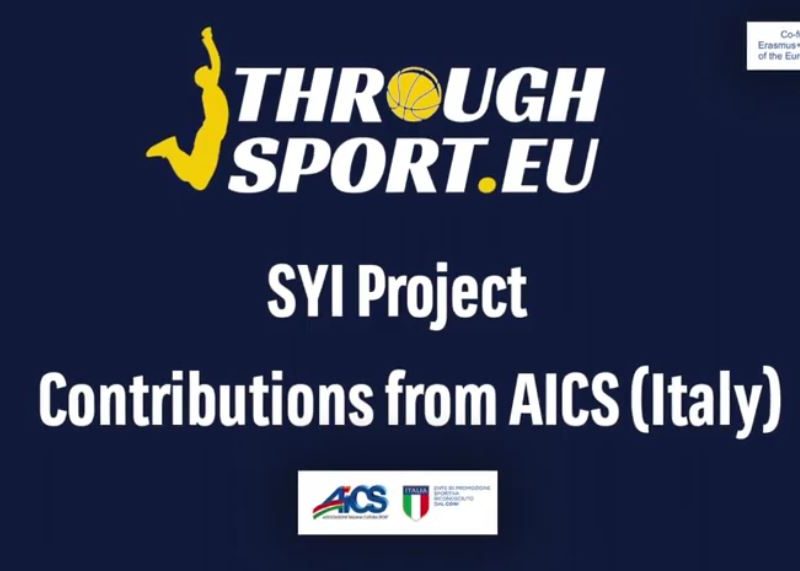 Sport.Youth.Inclusion – SYI is a European Erasmus+ project aiming to improve the inclusion of discriminated young people in schools, grassroots sport teams and youth communities. With the help of PE teachers, coaches and youth workers, SYI selected 24 good practices coming from Hungary, Germany, Bulgaria and Italy that use the ETS (Education Through Sport) method for overcoming discrimination and disadvantage, building a more cooperative and inclusive society. 
DOWNLOAD THE RESOURCES!
Sport Youth Inclusion 30-Hour Module
Sport Youth Inclusion modulo 30 ore (Italiano) 
In Italy, the Outsport staff represented AICS throughout the whole duration of the project (October 2019 – December 2020), collecting five pedagogical exercises and one organizational practice.

The selected Italian practitioners are young people coming from various parts of the country, and they all share the passion for Education Through Sport. This video sums up their contributions and provides insight into the project's approach and potential.

Due to the Covid-19 outbreak, many events couldn't take place. However, thanks to the publication of open source resources such as the SYI Toolkit and the 30-hours Module, the SYI project took a first step towards the construction of a new collection of inclusive practices. In view of future projects, we hope that SYI will inspire PE teachers, coaches, youth workers and anybody wishing to use the power of sport to foster inclusion and break stereotypes.
More information about the SYI project and the contributions from the other countries can be found at www.throughsport.eu