On November 2020 AICS – Associazione Italiana Cultura Sport – launched the Outsport Network, as a follow up of the Outsport project, concluded at the end of 2019. The Outsport Network is part of the AICS LGBTI sector and is a place for sharing best practices and encouraging new partnerships across Europe in the field of Sport, SOGI issues, education and inclusion.

What's Outsport?
The Outsport project – "Innovative and educational approaches to prevent violence and tackle discrimination in sport based on sexual orientation and gender identity" – is co-financed by the European Commission through the Erasmus Plus program. The project seeks to address homophobia and transphobia in sport through communication, awareness raising, training and scientific research while using sport itself as a tool.
Outsport is the first initiative at European level to gather scientific evidence on the phenomena of homophobia and transphobia in sport, and to set for itself the ambitious aim of enhancing the sportsworld as a place of training and contrasting discrimination in continuity with school and family. The project is led by AICS, Italian Association for Sports and Culture.
Outsport involves five European countries: Italy, Scotland, Germany, Austria and Hungary.
The project partners are: LEAP (LEAP Sports Scotland), DSHS (Deutsch Sporthochschule Köln – the German Sport University Cologne, Institute of Sociology and Gender Studies), VIDC (Fonds wiener Institute für Internationalen Dialog und Zusammenarbeit – the Vienna Institute for International Dialogue and Cooperation), FRIGO (Friss Gondolat Egyesület – Organization for Fresh Ideas).
Our main goals
Raise awareness about discrimination in sport based on sexual orientation and gender identity through information and awareness-raising campaigns
Improve good governance in sport (organisations) specifically in relation to sexual orientation and gender identity discriminations
Foster capacity-building and education against intolerance and discrimination


for coaches and staff of the organisation by developing a training toolkit for sport operators to promote an innovative approach to tackle hate crime and discrimination based on sexual orientation and gender identity in sport.

Promote sport itself as a tool for the prevention of discrimination, bullying and hate-crime based on sexual orientation


and gender identity

Encourage social inclusion and raise equal opportunities in sport organisations


by supporting the implementation of EU strategies

Developing and proposing new guidelines concerning LGBTI rights into the next EU Work Plan for Sport, which shall be based on the principles of the EU Gender Equality Strategy and the other legal basis of the EU.
Our Research
The German Sport University Cologne will lead the first European research on discrimination based on sexual orientation and gender identity in sport. The first objective is to collect reliable data about the experiences of discrimination based on sexual orientation and gender identity of LGBTI athletes in different fields of sport in Europe. The second aim is to explore the role of relevant stakeholders in the field of sport in tackling discrimination and homophobia in sport. The results of the research will be presented by the end of 2018. The first research ever conducted about this topic was published in 2015 in Australia. It involved a research population composed of gay, lesbian, bisexual and heterosexual people living in Australia, United Kingdom, United States, Canada, New Zealand and Ireland. Among various results, 82% of participants experienced episoded of discrimination. Over 50% of interviewees reported verbal and/or physical abuse, while 28% of the involved heterosexual population declared having been personally involved in discrimination episodes based on homophobic prejudice.
Training
Outsport's priority is to provide a new inclusive approach: Outsport won't only tackle homobitransphobia in sport, but also sport as a tool for inclusion through education. In this respect, the project will continue in 2019 with the publication of the Training Toolkit for sports staff, a handbook containing new methodologies that have been experimented during the course of the project based on the ETS (Education Through Sport) method.
LGBTI people and sport
Gay, lesbian, bisexual, transgender and intersex people obviously have the same sports skills heterosexual people have.
Unfortunately, sports are often affected by sexism and homo/bi/transphobia, just like any other social space.  That's why, according to the European Agency for Fundamental Rights (FRA, 2014), 42% of 90.000 LGBTI people interviewed throughout Europe do not consider sports clubs as places where they can be openly LGBTI.  Many LGBTI people do not feel safe, accepted, or comfortable in the sports environment. This leads to a higher abandonment rate of sporting activities by LGBTI people with both short and long-term effects on their well-being.
An LGBTI friendly sport World is a better World for everybody
Any environment that is homo/bi/transphobic, sexist and in whatever way hostile to diversity and LGBTI people restricts freedom of expression and everybody's chances to give their real best in and out of the field. Relationships between teammates and/or coaches, staff, fans and families can be damaged and the whole team can lose opportunities.
Homo/bi/transphobia can affect anybody.
In sports, even the best players, champions and coaches can become victims and can leave a team where they don't feel safe, accepted, respected or included. This can leave longlasting effects on their well-being and can also greatly damage the rest of the team.
Contacts: 
AICS – Rosario Coco (Coordinator) – info@out-sport.eu –  Andrea Maccarrone press@ou-sport.eu (Press office)
DSHS – Tobias Menzel – outsport@dshs-koeln.de
VIDC – Nikola Staritz – fairplay@vidc.org
LEAP – Andrew Marshall – andrew@leapsports.org
FRIGO – Marton Milkovics – milkovicsmarton@gmail.com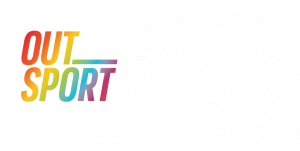 CONTACT US
info@outsport.eu
press@out-sport.eu
+39 06 4203941
sbdtbst