Russa 2018: Fare launches World Cup guide for minorities and Diversity House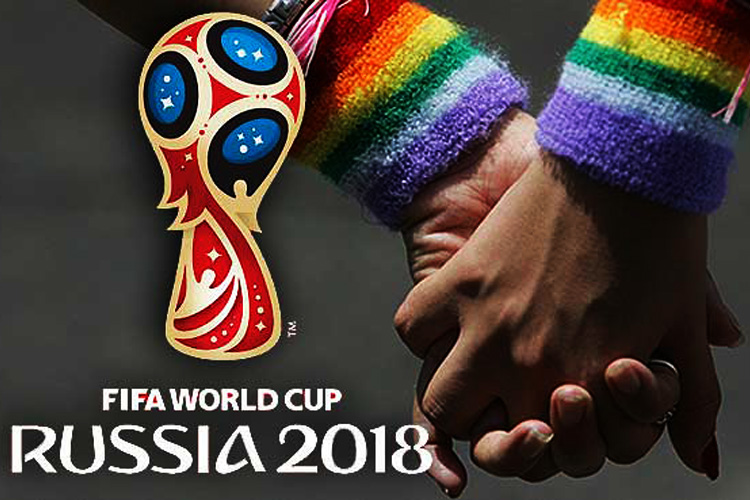 With one week to go until World Cup 2018, Fare has launched three initiatives this summer to offer advice to minority groups and to celebrate diversity within football. The initiatives follow the release of a new report on discrimination in Russian football during the 2017-18 season which found "deeply-rooted issues" of discrimination in Russian football.
The Fare Diversity Guide to Russia offers advice for minorities – particularly the LGBT+ community and visible ethnic minorities – travelling to Russia. The guide is a comprehensive online resource combining general information and essential advice including historical context, Do's and Don'ts, and an overview of what to expect in each of the 11 host cities.
The guide can be found at: www.diversityguide2018.com.
Fare will be running a Diversity House project in Moscow and St. Petersburg during the period of the World Cup. The concept is to offer a safe place to celebrate diversity and meet people using football to create awareness and change.
Both Diversity Houses will feature a pioneers football exhibition, World Cup match-viewings, discussions, meetings with Russian supporters and residents. It is open to all Russians and visiting fans every day of the World Cup. Follow @farenet on social media for a detailed programme of events and activities.
A WhatsApp hotline is also being set up to help support visiting minorities in Russia with issues of discrimination or those who may require other urgent help. The line will be active from the start of the World Cup. The number is + 7 916 948 11 08.
The Executive Director of the Fare network, Piara Powar, commented: "The World Cup in Russia poses challenges and even worries for those from ethnic minority, LGBT+ and other minority backgrounds. The Diversity Guide aims to give information, address concerns in a comprehensive manner and help fans understand what to expect if travelling to the World Cup."
"The Diversity Houses in Moscow and St. Petersburg will act as safe spaces for supporters, residents and anyone else who wishes to come along, enjoy the festivities and celebrate the diversity a World Cup brings. The Whatsapp number is another support mechanism for fans, we will have a team of people ready to respond to queries."
"We hope the spirit that brings people together at big sporting events will keep fans with provocative intentions out of the World Cup, and equality and understanding will be the prevalent story of Russia 2018."
Fare Diversity Guide 2018
In Russia: More monkey chants and homophobia, less banners
A new report on discrimination in Russian football from the Fare network and the Moscow-based SOVA Center highlights an increase in the number of discriminatory chants inside stadiums, predominantly monkey chants and homophobia, which the study says indicates "deeply rooted issues and a lack of educational and preventative efforts by Russian clubs".
Although the number of total incidents are down for the third successive season, particularly displays of far- right banners inside stadiums, and the Russian Football Union are commended for activities to identify incidents and sanction clubs, the authors express concerns ahead of the World Cup this summer.
The report also identifies an increase in homophobia in football, which the authors say is the result of widespread institutionalised homophobia in society.
The data was compiled between June 2017 and May 2018 using public sources, closed discussion groups, and online fan forums. All incidents listed in the report are based on clear evidence of their existence.
Read also the advice for LGBT+ Visitors to Russia.