Polish football club Legia Warsaw condemns anti-LGBT banner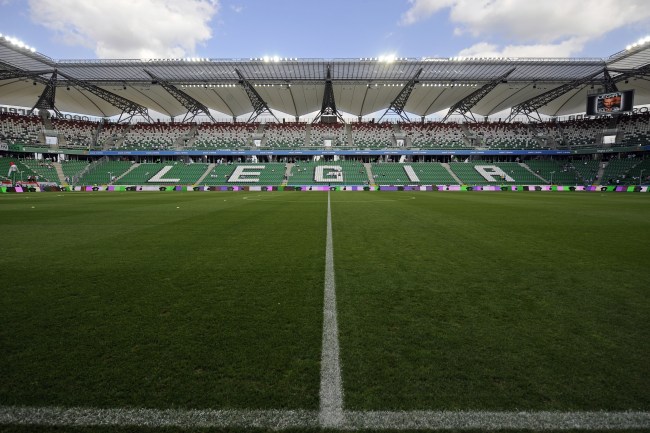 Polish football club Legia Warsaw has condemned an anti-gay banner that was displayed by fans at a football game last week.
The club distanced itself from the banner, which was unfurled at Legia Warsaw's Polish Army stadium during a Friday (March 1) match against Mied? Legnica.
The banner message read; "Warsaw free from faggots," followed by the crossed-out "LGBT" acronym.
Legia Warsaw: Our stadium is a place for everyone
In a statement to PinkNews, a spokesperson for Legia Warsaw said that its stadium should not be used "to demonstrate any political or ideological ideas."
The spokesperson said: "[That stadium] is an arena of sports competition whose fundamental value is respect.
"It is also one of the most important values of our Club, this is why we critically assess all forms of behaviour that are contradictory to it."
Read more on  Pinknews