Partick Thistle FC incorporate Pride Flag into New Kit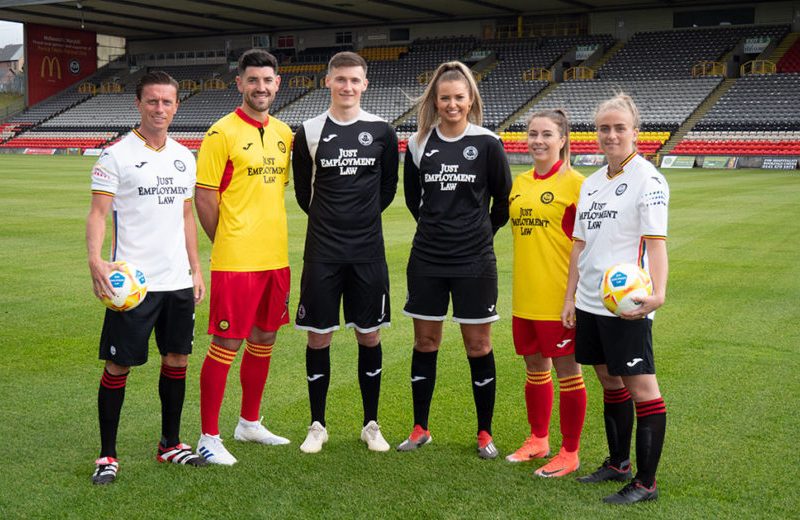 Partick Thistle FC, based out of Firhill Stadium in the Maryhill area of Glasgow, has unveiled a new design for their away kit which includes pride flag stripes.
The club's Chief Executive, Gerry Britton, said:
"We are really pleased with how the strips look and hope the supporters will like them as much as we do. We were very clear when putting together the design, that we wanted to make a statement about inclusivity and that's what inspired the rainbow feature on the away shirt.
"Partick Thistle is one Club open to all, we will not accept discrimination in any form and I sincerely hope that this shows that. Football can be such a wonderful universal language that can help bridge all sorts of divides, both large and small. As a Club, if we can use this sport that we all love to make all of our supporters feel welcome, even if that is through something as simple as a band of colour on a shirt, then it's a simple decision."
Former US goalkeeper, Hope Solo, posed with the new design on Instagram.
You can find Partick Thistle's official LGBT fan club, the Proud Jags, here. For more information on LGBT fan networks in Scotland and the UK, you can find Pride in Football, the alliance of LGBT fan groups, here.