(English) Openly gay figure skater Adam Rippon declined chance to speak with Vice President Pence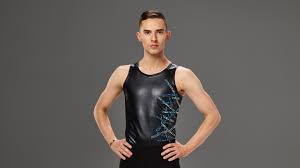 The spat between the vice president and the figure skater began when I asked Rippon last month about Pence's selection for the ceremonial role of leading the U.S. delegation to the Olympic opening ceremony.
"You mean Mike Pence, the same Mike Pence that funded gay conversion therapy? I'm not buying it," Rippon said.
[…]
Always outspoken, Rippon said recently he will not go to the White House for a post-Olympic celebration hosted by President Trump: "I said no." Legendary skier Lindsey Vonn has also said she will not attend.