(English) Guram Kashia: Georgia captain becomes first recipient of Uefa #EqualGame award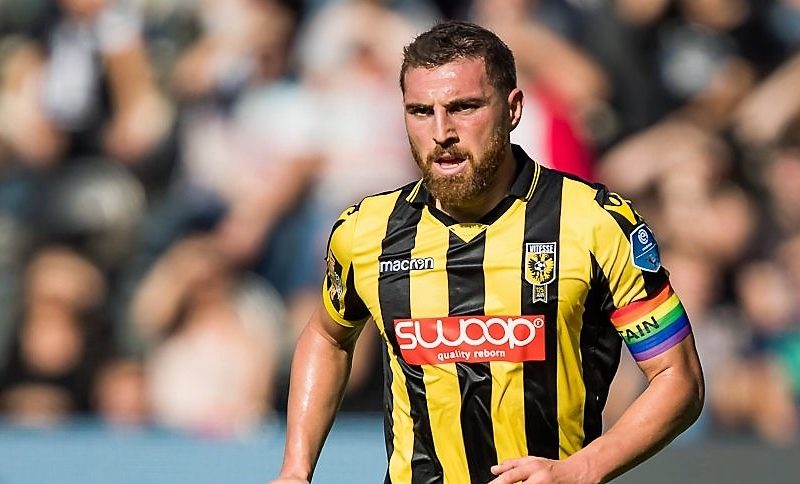 "I will always keep defending equality and equal rights for everyone, wherever I will play."
When Guram Kashia, then vice-captain of Georgia's national side, wore a rainbow armband while playing for Dutch Eredivisie side Vitesse last October, anti-LGBT protestors in his homeland reacted with riots, smoke bombs and flares.
A rainbow flag was burned outside the headquarters of the Georgian Football Federation, while the defender faced threats and abuse, with calls made for him to be dropped from the national team.
But Kashia, who in June was named Georgia's captain, has now become the inaugural recipient of Uefa's #EqualGame award.
The award recognises players who have "acted as a role model" in "promoting diversity, inclusion and accessibility in European football".
"Guram has taken an important stand to support the LGBT community and equality overall and deserves to win this award," said Uefa president Aleksander Ceferin.