(English) Former Wales Rugby captain and legend Gareth Thomas reveals he is HIV positive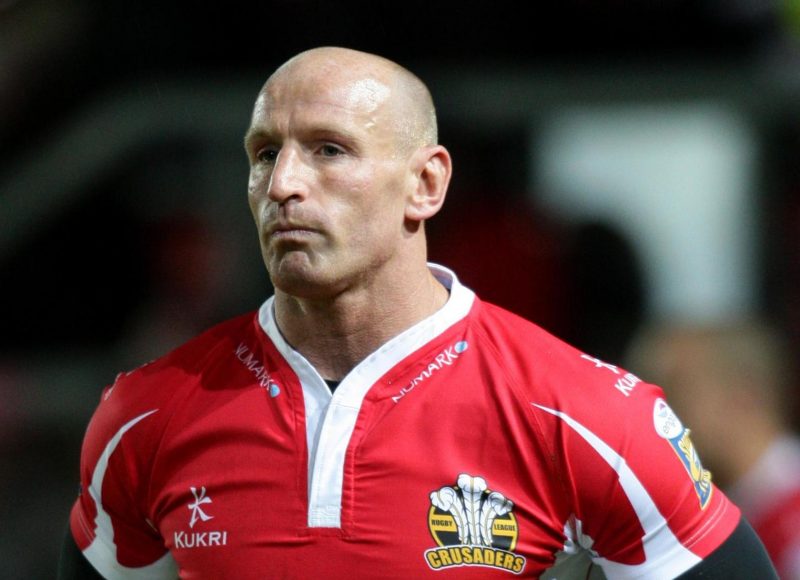 Former Wales rugby star Gareth Thomas has revealed he is HIV positive
Thomas, who came out as gay in 2009, is thought to be the first UK sportsman to go public about living with the virus, and has revealed he was driven to suicidal thoughts as a result of his diagnosis.
He went public with his illness after being put "through hell" by blackmailers who threatened to expose his secret.
The 45-year-old told the Sunday Mirror: "I've been living with this secret for years.
"I've felt shame and keeping such a big secret has taken its toll.
"I was in a dark place, feeling suicidal. I thought about driving off a cliff.
"To me, wanting to die was just a natural thought and felt like the easier way out, but you have to confront things."
A legend in and out of the pitch
Last November, he was attacked in Cardiff city centre in a homophobic hate crime, but asked South Wales Police to deal with the 16-year-old assailant by way of restorative justice.
The sportsman now takes one tablet containing four medications each day, and doctors have said his condition is under control to the point that it is considered "undetectable" and cannot be passed on.
Thomas said that his husband Stephen, who he met after his diagnosis and married three years ago, does not have HIV.
The former full-back added that telling his parents — Yvonne (70) and Barry (69), "empowered" him and that his parents and loved ones are supportive.
Thomas said he hopes that his openness will help end the stigma around the condition.
— Gareth Thomas (@gareththomas14) September 14, 2019
Thomas' message
This is the full message Thomas prnounced in the short emotional video posted on his his social media:
"Hello, I'm Gareth Thomas ??gbwls and I want to share my secret with you.
Why? Because it's mine to tell you. Not the evils that make my life hell, threatening to tell you before I do.
And because I believe in you, and I trust you.
I am living with HIV.
Now you have that information, that makes me extremely vulnerable, but it does not make me weak.
Now even though I've been forced to tell you this, I choose to fight, to educate and break the stigma around this subject.
And that begins today, when I take on the toughest Iron Man in the world in Tenby ?gbwls and I push myself physically to the limits.
I'm asking you to help me to show that everyone lives in fear of people's reactions and opinions, but that doesn't mean we have to hide.
But to do this, I really really need your support".
Duke of Cambridge praises Gareth Thomas over "courageous" HIV admission
Thomas' decision to speak out has earned widespread praise and won the backing of Prince William, the Duke of Cambridge, who is the patron of the Welsh Rugby Union.
Through his Kensington Palace account, adding "W" meaning it was written by William himself, he retweeted Thomas' video.
He added the message: "Courageous as ever – legend on the pitch and legend off it. You have our support Gareth. W"
Prince Harry backs Gareth Thomas over HIV revelation – You LEGEND!
On Monday, Harry showed his support for Gareth, calling him a "legend" and saying he was "appalled" by the way the rugby star had been "forced to speak your truth".
Sharing a picture of the former Welsh captain on the Duke and Duchess Of Sussex's Instagram page, Harry wrote: "Gareth, you are an absolute legend! In sharing your story of being HIV+, you are saving lives and shattering stigma, by showing you can be strong and resilient while living with HIV.
"We should all be appalled by the way you were forced to speak your truth, it is yours and yours alone to share on your terms and I and millions stand with you. – H".