Football people weeks: Outsport best list from twitter and instagram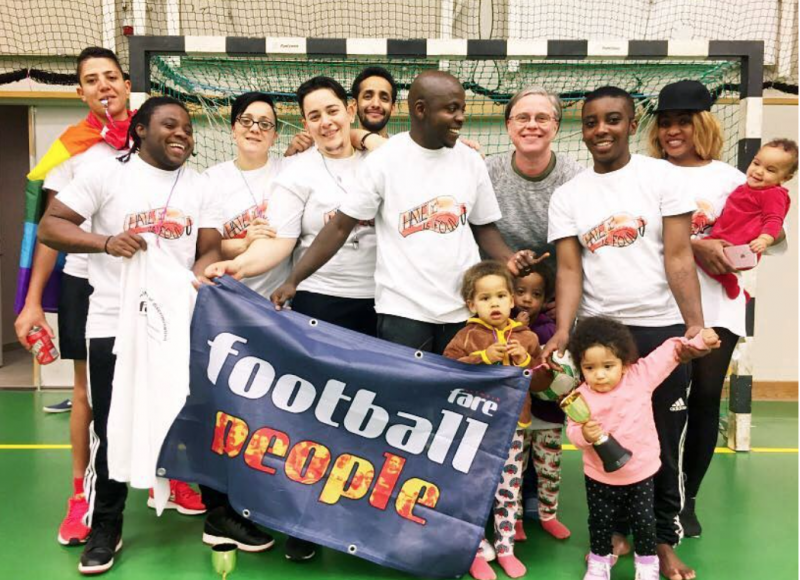 As in previous years, the Football People weeks received huge support from over 400 professional clubs with matches being dedicated to the cause of the campaign.
Hundreds of events involving both grassroots teams and bigger organizations took place all over Europe and in other countries of the World, thanks to the many people who decided to share the challenge of integration amongst youth and the input of all individuals that strive to make football a sport for all, regardless of who we are, where we come from and what our beliefs are.
Outsport selected the following "best list" of tweets and instagram posts to celebrate the end of the 2017 Football People weeks.
Leipzig & Porto stand together for diversity, inclusion & accessibility before their #UCL match. #EqualGame #FootballPeople pic.twitter.com/xJKUYilA4O

— UEFA (@UEFA) October 17, 2017
Last sunday together with @FggH_ch on a visit @ostbaernfc – part of #FootballPeople of @farenet and @fareschweiz https://t.co/5fCcgjS5ip pic.twitter.com/Ld8PmgE17e

— QFF International (@QFForg) October 17, 2017
Agradecemos a @aytoparla y @farenet su gran contribución y ayuda para celebración del Torneo de fútbol contra LGTBfobia ???? #footballpeople pic.twitter.com/Kcic2dBX3i

— Arcópoli (@arcopoli) October 7, 2017
#Outsport supports the #footballpeopleweek! #playfriendly #playproud in #football as well! @farenet @LEAPsports @AICSDirezione pic.twitter.com/XkgwnFaUpS

— Outsport (@outsporteu) October 6, 2017
Felices de que esta semana iniciamos la semanan #FootballPeople con @farenet pic.twitter.com/o7nVsBnjQd

— ESMULES (@esmules) October 8, 2017
First football film festival ever organised in the Czech Republic to take place today. It is a #FootballPeople eventhttps://t.co/dU3SmYI3Jo pic.twitter.com/APKBS9aOM2

— Fare (@farenet) October 7, 2017
Thank you Anita Piczi for joining the #FootballPeople movement pic.twitter.com/JpfWty1DEy

— Fare (@farenet) October 7, 2017
???????? | The #Azzurri and Leonardo #Bonucci support @farenet and their #FootballPeople campaign. pic.twitter.com/84yRFcitDM

— Italy (@azzurri) October 7, 2017