#EqualGame, lanched the UEFA's campaign against discrimination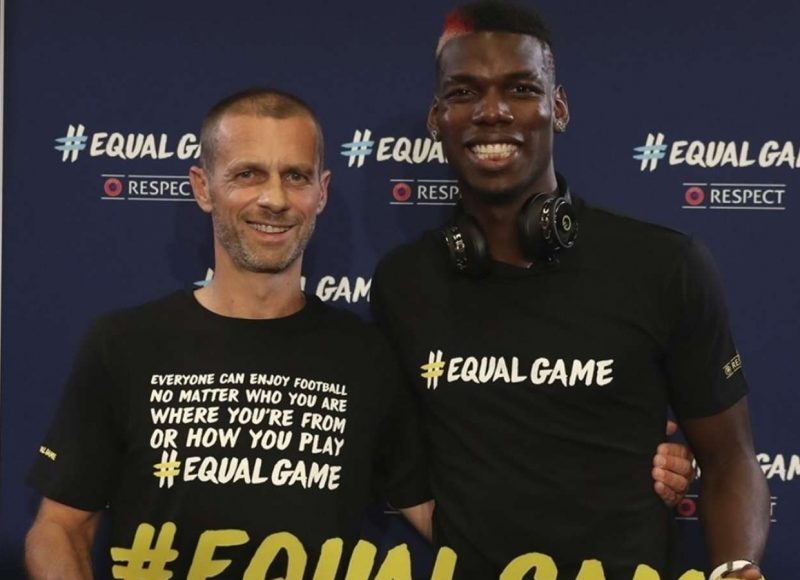 by Andrea Maccarrone
#EqualGame is the new UEFA's campaign, launched within the Respect initiative. Many champions accepted to support it as testimonials: Ronaldo, Pogba, Messi, among the others. But one of the purposes of the campaign is to create a sharing platform, on the eqaulgame.com website, where everyone who loves football can share their experiences and messages.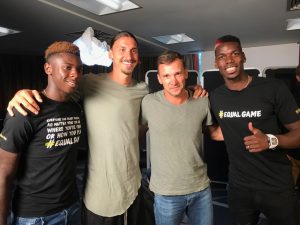 Football, especially in Europe, is a very popular sport, played and followed by millions of people, of any age, origins, culture, gender, religion. It therefore offers extraordinary opportunities for encounter and reciprocal knowledge, to share positive values of equality and respect.
Unfortunately, as we all know, this is not always the case.
Indeed, there are also serious episodes of violence, racism, homophobia and discrimination in general.
Episods that can divert too many people from football and that send out negative messages of hate and violence.
For this reason, in order to send messages of inclusion and respect, in 2008 UEFA, the European Football Association, launched Respect. A social responsibility initiative created to counteract racism and discrimination in football.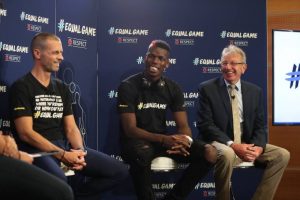 UEFA is now evolving and expanding this message in an effort to promote inclusion, diversity, accessibility, across non only ethnicity but also gender, age, sexual orientation, all abilities and social backgrounds.
A commitment that has translated into the launch of the new campaign for 2017, inaugurated a few days ago in Monaco. "The new campaign give all football lovers in Europe a voice to share what football means to them. The new Respect campaign is called #EqualGame. Because everyone is entitled to enjoy football. No matter who you are, where you're from or how you play. On the pitch we are all the same," it's said in the first videoclip.
But #EqualGame does not finish here, because, the campaign has many different champions who accepted to be testimonials of this intiative: from Messi, to Ronaldo, to Hegerberg and Ibraimovich, and Paul Pogba, who has became the real face of it. To the point he has decided to have the sign #equal on is new glamour hair cut.
In one of the vido clip of the campaign Pogba is with his team mate at Manchester United, Ibraimovich. The two playiers are sitted on by the other and Ibraimovich comment on the new Pogba's #EqualGame T-shirt. "Paul, what kind of t-shirt is this, it doen't even look good" – he says – "It's not my style". But in the end when they are leaving the room and Pogba is not wacthing, Ibraimovich quickly take one #EqualGame t-shirt left behind on a chair.