(English) Court Rules Against Caster Semenya, Says She Must Lower Testosterone To Compete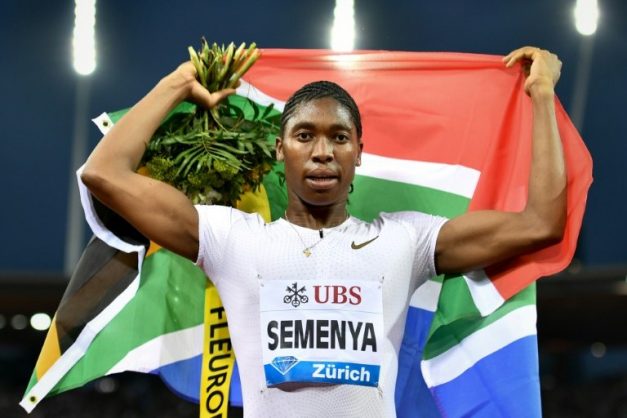 The highest court in sports has ruled that the regulations adopted by track and field's international governing body regarding women with high levels of testosterone are discriminatory but necessary to ensure fair competition in female athletics.
South African track star Caster Semenya and Athletics South Africa asked the Court of Arbitration for Sport to overturn regulations by the International Association of Athletics Federations that pertained to female athletes with high levels of testosterone.
The IAAF regulation in question requires female athletes with testosterone levels in the range of males to reduce their natural testosterone levels and to maintain that reduced level for at least six months to be eligible to compete in certain track and field events in international competition. The IAAF suggests this reduction be done by taking hormonal contraceptives, and it emphasizes that surgical changes are not required.
One of the events affected by the rule is the 800-meter race, an event won by Semenya at the 2012 and 2016 Olympic Games.
In a summary of its decision, the court wrote that its panel found that the IAAF's relevant regulations are discriminatory because they impose differential treatment based on protected characteristics in that they "establish restrictions that are targeted at a subset of the female/intersex athlete population, and do not impose any equivalent restrictions on male athletes."
Read more on npr.org