Blog: Transgender Athletes in Powerlifting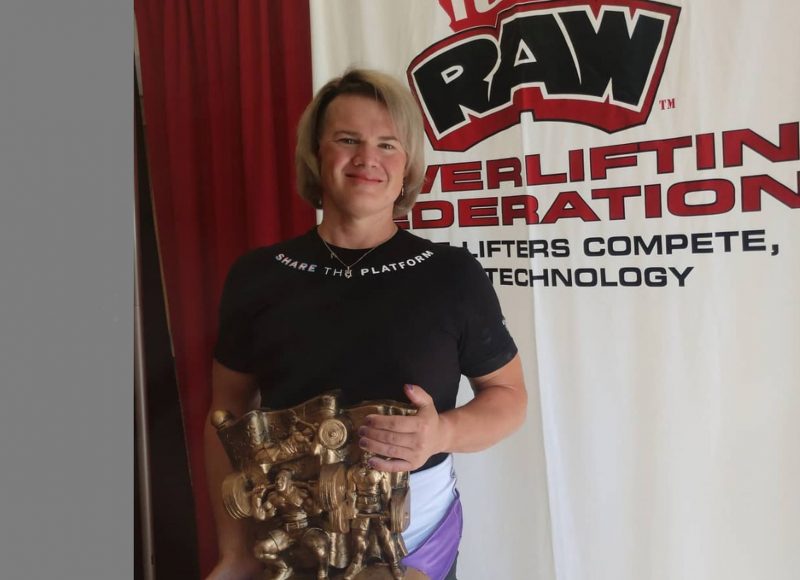 LEAP Sports Volunteer, Christian Gamauf, writes on the situation facing transgender athletes active in powerlifting.
[Content note: This article contains discussions of transphobia and transmisogny.]
Trans athletes continue to endure outrage from certain corners of the internet and media landscape, while some claim that including trans athletes compromises the fairness of competitions, particularly women's sports.
Trans athletes who win competitions come under fire in particular, in this respect. One recent victim of these 'outrage tactics' is Mary Gregory, who won several events at the 100% RAW Powerlifting Federation Masters National Championship meet in April 2019 and in so doing beat several world records of her federation. (However, the term 'world records' is misleading: they are specific records to 100% RAW Powerlifting Federation, and are lower than the general world records in her weight category. Other lifters also broke multiple records that day.)
In an outrageous breach of privacy, Gregory was told she needed to be observed during her urine sample for drug testing. She explained to outsports.com: "I said, 'Well, this is kind of embarrassing for me, because I don't have the correct anatomy.' Still, I did my business while somebody watched me sitting on the toilet. And so that's where that statement comes from, because I'm sure she told them, 'Hey! This girl's got a penis!'"
After that day and following negative press coverage, Mary Gregory was stripped of the records and the federation announced plans to revise its transgender policies. While she is not competing anymore, Gregory still referees for USA Powerlifting.
This and other stories about transfeminine athletes are often reported with the assumption that a so-called 'male sex advantage' infers an unfair advantage over other competitors. This achieves the two contradictory effects of both devaluing the athletes' achievements and hugely over-inflating their abilities or strength.
In Gregory's case, it is clear that transitioning has had a negative impact on her strength and athletic performance. Part of the cause for this is that hormonal replacement therapy reduces muscle mass, and gaining muscle becomes more difficult to achieve. The argument ignores the difficulties that come with training while transitioning, as well as societal challenges which often make participating in sports more difficult for trans people.
As with many trans scare stories, neither powerlifting nor any other sport has been overrun by transwomen winning competitions left, right and centre. These stories are used to stir up outrage, seemingly in an effort to exclude trans people from participating in society and in sports. As with the rest of negative media coverage of trans rights, it has severe effects on the well-being, health and safety of trans people.
Regardless of whether trans women win or lose competitions, trans women must be not only included but welcomed in women's sports, as must all trans and nonbinary people into competitive sports. It is irresponsible to propagate the narrative of unfair advantages while silently accepting the multiple facets of unfairness in competitive sport, such as class or levels of investment – differing not only geographically, but also certainly when compared to men's sports. If we are really concerned about fairness in sports, we might want to look beyond organising sports only based on gender categories, which would include and value athletes of all genders.
Christian Gamauf is a LEAP Sports Scotland volunteer working on Research & Policy. He is set to study for an MSc in Equality & Human Rights at the University of Glasgow.